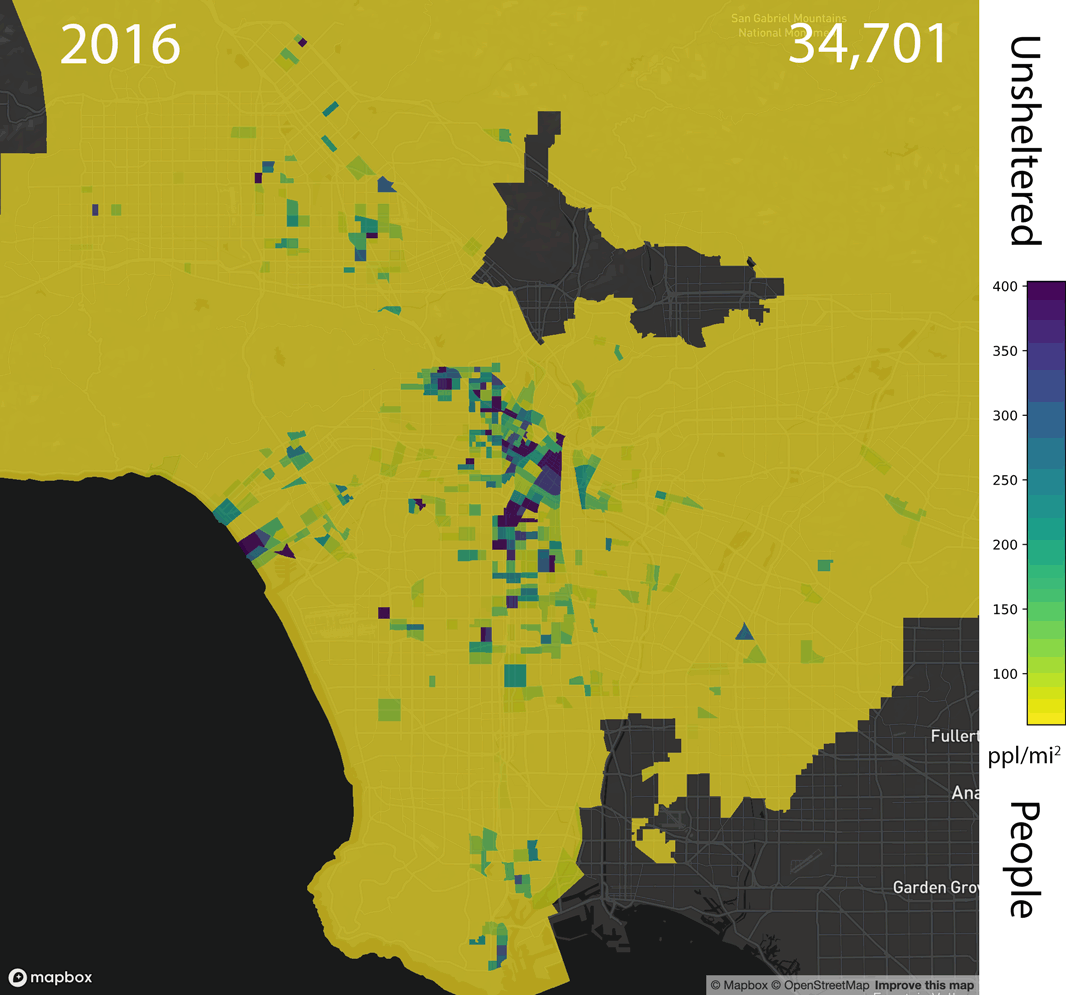 Tackling homelessness involves: preventing people from becoming homeless, building homes for people living on the street, and providing services while people wait for those units to arrive.
Louis's housing policies will reduce rents, add renter protections, and generate more affordable housing. This will keep people from becoming homeless and also create units for people experiencing homelessness. The remaining priority is to enhance services so 1,500 people don't die on LA's streets each year. Louis wants to:
Make it so LA doesn't pay 10 times as much as Riverside to build shelters. The difference reflects LA's permitting process. Louis will push for uniform statewide permitting standards for things like tiny home villages to bring more people off the streets today. Besides keeping people safe, it will help caseworkers work with their clients more efficiently, reducing stress for providers and helping more people move into permanent units faster (once they're built).

Put all city, county, and state social services on DMV campuses. This will make it easier for people to "one-stop-shop" for all the documents they need to become eligible for permanent housing. Louis will also lobby the federal government to provide Social Security Administration liaisons at DMVs.

Give all communities trained mental health and social work first responders for situations that do not require armed response. LA is piloting unarmed crisis response and Eugene, OR has had an official program for years. CA should study and fund these resources so that mental health and de-escalation teams arrive in 2 minutes when you or someone you see needs help, not 2 hours or 2 months as is currently the case.

Use new Medi-Cal reforms to scale innovative mental health solutions that help people with serious mental illnesses thrive through job support, peer support, and even housing—things we all need. Louis is working in Hollywood to ensure the success of a $116M pilot, but controlled studies have already shown that they work and are cheaper than today's system. All our communities should have these resources.

Set statewide goals for housing with wrap-around services to help people with serious mental illness (SMI). Housing is the #1 request from families with a loved one who has SMI. LA County was given the option to buy board and care facilities using Project Homekey funds, but didn't, leaving the most vulnerable Angelenos hanging. This shouldn't happen again.

Pass a California Right to Housing.